I took the camera on a walk around the place today. The roses are busting out in exuberant bloom.
Sombrieul (I never know if I've spelled that correctly!) The flowers are beautiful and complex, the plant is less than pretty, and the thorns are wicked.
Foreground: Republic of Texas Heritage Rose. The red rose behind it is Valentine. Republic of Texas is a medium sized shrub about three feet high and at least that wide. Bullet proof. Valentine is a smallish shrub staying two feet high and wide. V gets a touch of blackspot, but never goes bare.
Old Blush--another bullet proof old rose. No black spot issues and blooms even in the heat. This one is six feet high and wide.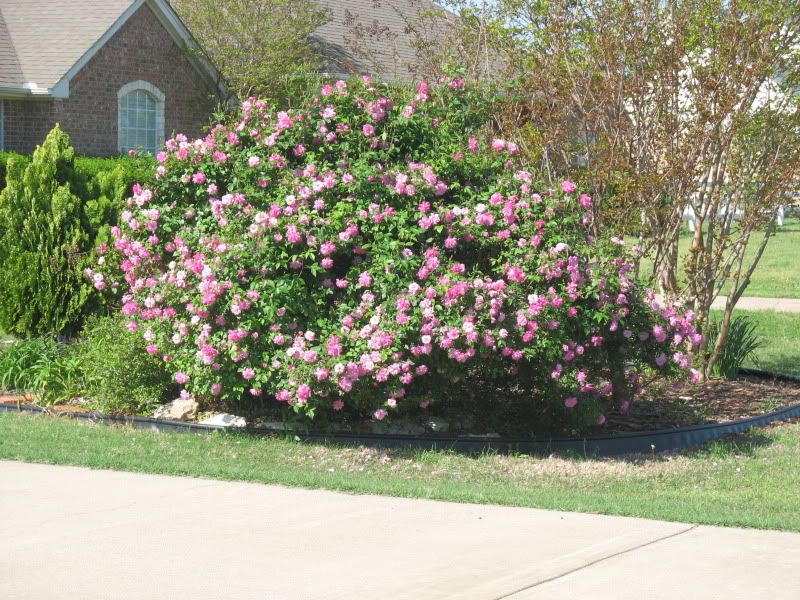 Rival de Paestum and Ducher in the white garden--beautiful and tough.
Ducher--a slight lemony scent
Mutabilis Rose aka 'the butterfly rose'
The buds open orange-salmon and fade to pink so the effect is multi-colored fun. This rose is well over six feet tall and nine feet wide. A big beauty!